Our weekly preschool Happy Feet classes are only 30 minutes and occur on our playground once a week. These sessions will include highly structured soccer activities with a soccer ball and many other fun "props" that are sure to please.
We make sure that every child is having a fantastic time during every class while also developing essential physical skills along the way.
These classes are always building on each other, and of course, they are still age-appropriate. Each class will incorporate classic nursery rhymes, fun songs, and children's games adapted to include a soccer ball and general motor skill development (including introductory soccer touches!).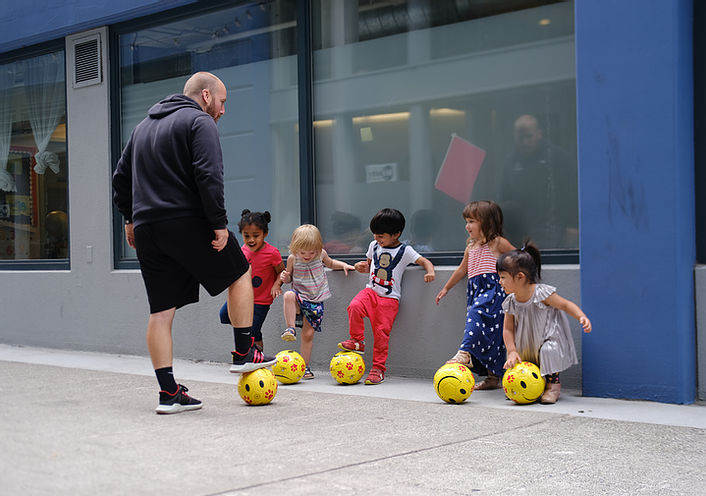 Send us an email with your child's name, birthday,  and required start date, and we'll get back to you as soon possible!