Our teaching teams work to develop your child's cognitive abilities in our toddler rooms and confidence in their newly acquired abilities. Your toddler will spend their days playing in imaginative, themed learning centers centered around STEM, language, and social/ emotional development.
Toddlers are encouraged to express their interests through interactions with each other, and we cultivate a hands-on environment. Our teachers encourage developing communication skills by engaging students in conversations and giving them the tools to navigate conflict respectfully.
Every month, the teachers develop a themed curriculum that facilitates whole-child development through new and exciting daily activities. We work to make our day-to-day schedules balance individual free time with structured group activities.
We encourage skills that will help your one or two-year-old blossom into a confident preschooler!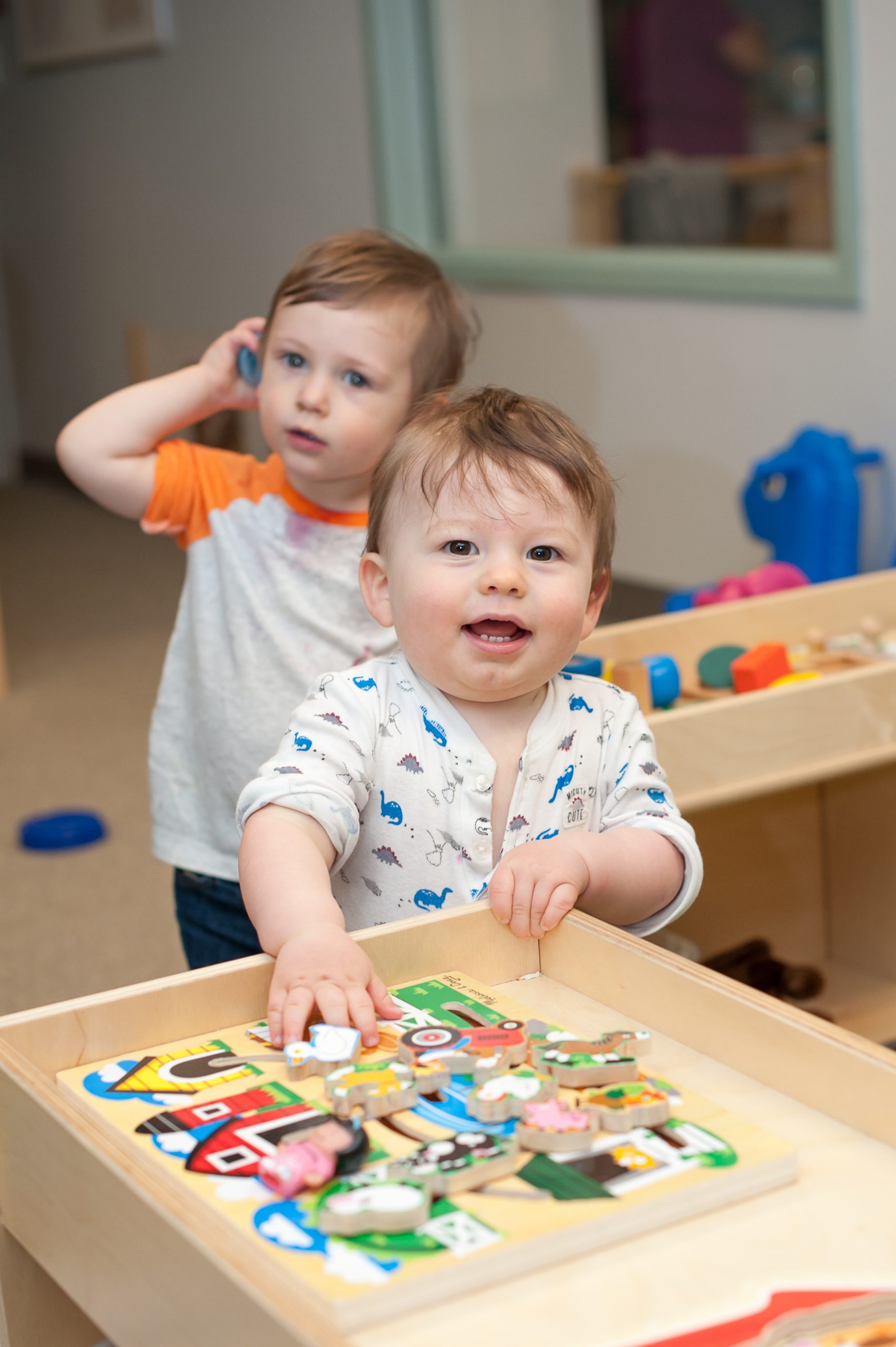 Send us an email with your child's name, birthday,  and required start date, and we'll get back to you as soon possible!