Food and Nutrition
Good nutrition is vital to children's physical and cognitive development. Our menus have been carefully designed to fulfill USDA guidelines, Washington State Department of Early Learning requirements, and to promote good nutrition while encouraging the development of good eating habits that will last a lifetime. Breakfast and an afternoon snack are prepared daily onsite. Meals are cooked by our in-house chefs. We have focused on creating a menu that offers children a wide variety of nutritional options. Children are offered whole or 2% milk during morning snack and lunch and water with afternoon snack.
Servings and Nutrition for Children at KidsCentre
Meals and snacks include a variety of food groups and fat to give children energy, while maintaining total calories within recommended specific age groups and activity levels. Our meals and snacks have limited added sugar and sodium and increased dietary fiber. On average, over a week, we aim not to exceed 35% of total calories from fat, 10% calories from saturated fat and minimal grams of trans fat.
Allergens & Adaptions
If your child has a special nutritional need or requires adaption to the menu, we will offer a substitute that fulfills that particular food group off our alternate menu, or we can work with your family to bring a substitute food from home. Please always alert the administration team if your child presents with an allergy or intolerance to foods. If there is a known allergy, please fill out the Individual Health Care Plan form for our records.
Menu Changes
Our menu is designed to be a 4-week rotation cycle that spans over three months (Winter, Spring, Summer, Fall). This allows children the opportunity to try foods several times, so they have a chance to determine if they like certain foods and develop their palate. Our goal is to provide different meal options throughout the year to allow children the opportunity to decide what kind of foods they really like!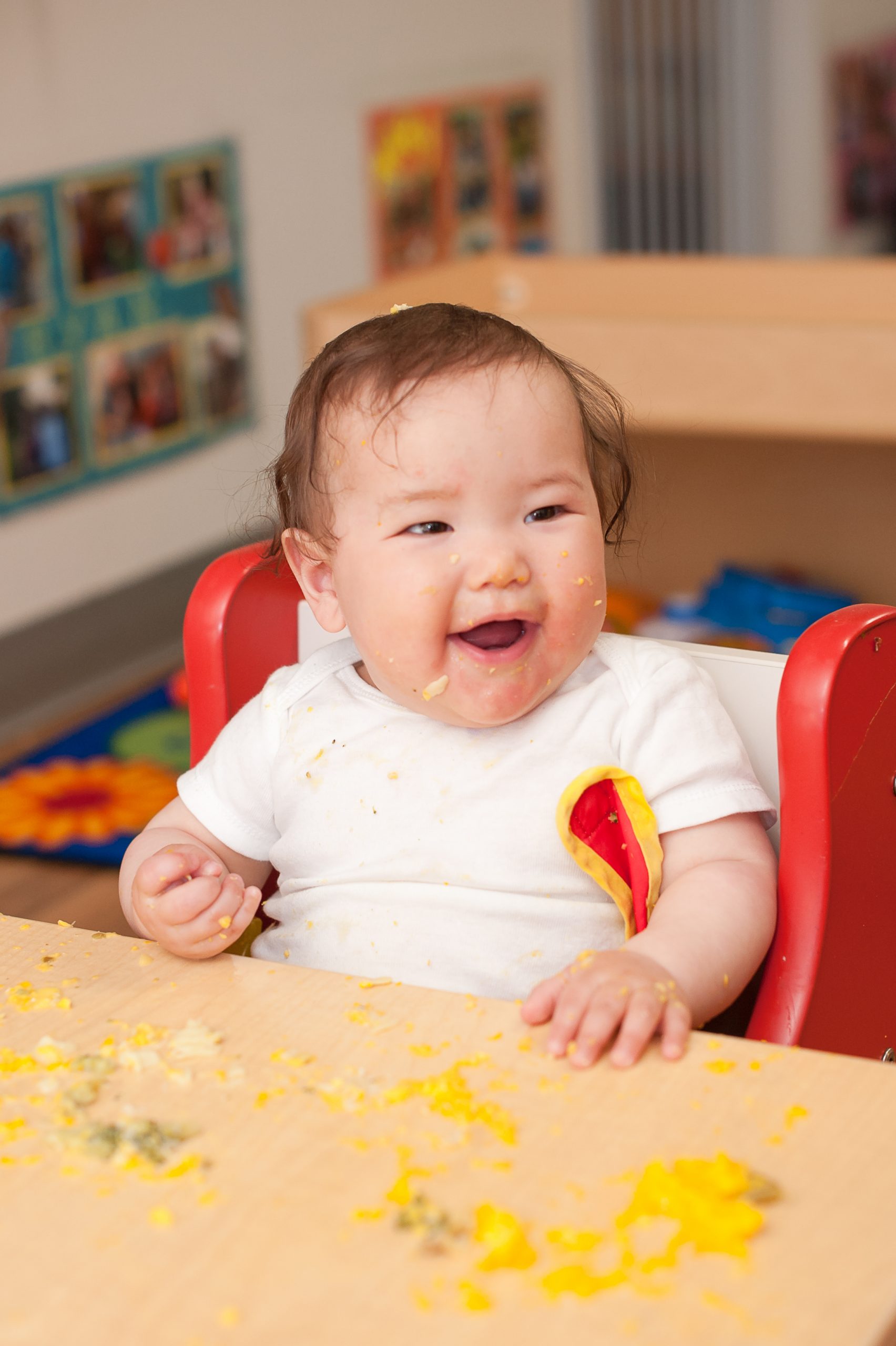 Send us an email with your child's name, birthday,  and required start date, and we'll get back to you as soon possible!